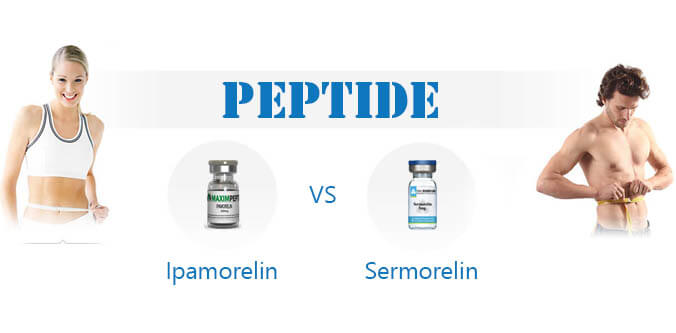 Ipamorelin Vs Sermorelin
Whilst ipamorelin is regarded as being a GHRP product, sermorelin is regarded as being a GHRH product; this means that it doesn't instigate a massive spike in growth hormone release, but rather sustains and optimises "access" to growth hormone whilst it is present.
As such, these two products can be effectively combined together.
It's worth noting that these two items actually share a similar list of benefits, though sermorelin is reportedly beneficial for boosting the immune system and supporting more restful sleep in a manner that is surplus to many other secretagogue varieties.
On balance, it does present an extended list of potential side effects when compared to ipamorelin. These products should not be compared, rather the user should consider how their unique benefits can be combined.
Pentapeptides Vs Hexapeptides
You'll often hear different peptide names being mentioned alongside each other, each with their own individual classification depending on how many amino acids they contain as part of their "activation" sequence.
Two of the most common classifications are pentapeptides (peptides featuring a chain of five or more amino acids as previously discussed) and "hexapeptides".
Just like pentapeptides, hexapeptides too are a common feature of many skin care / anti aging products and medications / pharmaceutical applications.
Unlike anabolic steroids, a peptide's functionality is not determined merely by its name alone – instead, it's all about what lies "within."
The name hexapeptide merely means that the peptide type in question contains a chain of 6 amino acids. It does not dictate by default which six or what effect they will manifest.
This is only the same with pentapeptides, whereas their name merely dictates that a five amino acid chain is present. In either scenario, the products natures could be completely different to one another.
The below image showcases what a hexapeptide structure looks like.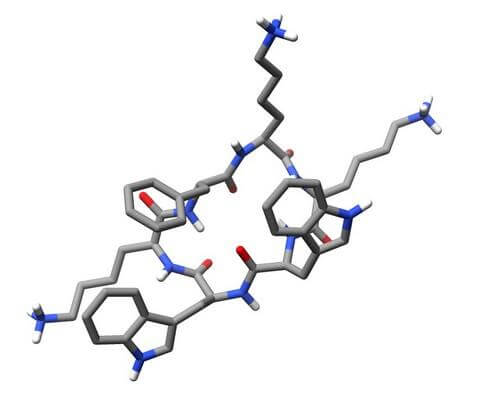 With the above information in mind, it is largely irrelevant to try and determine a peptide by its numerical value alone. Instead, treat them as you would steroids and look into the individual "character" traits on offer with each named peptide variety in order to understand more about them.